There are many options on binding a brochure or catalogue and very often it can be the last thing to give much consideration to: Always ask yourself these 3 questions:
1. What binding will work best?
2. Will it look good?
3. How much will it cost?
Lets look at 2 examples selling the same type of product – property:
Wiro bound: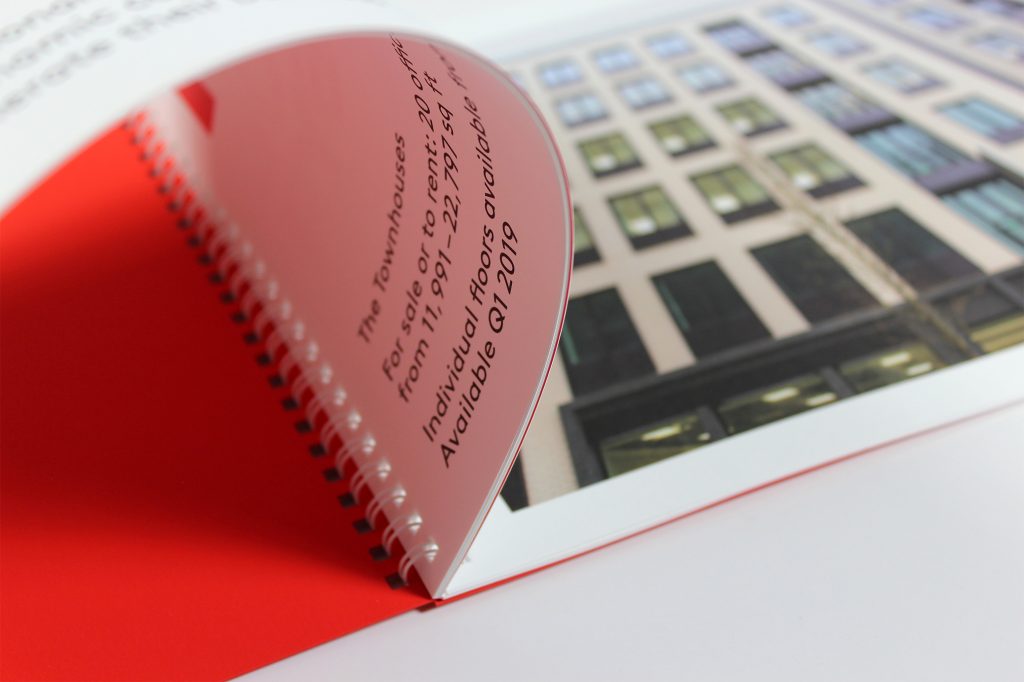 As you can see, the product lays flat beautifully, allowing the reader to comfortably work their way through the brochure without having to fight with the spine or lose their page. The user experience is improved because the usability of the document is a lot more friendly. In addition, although subjective, wiro can look smart, contemporary and exclusive. Last but not least, wiro can be expensive on longer run lengths so with quantities of 5,000 and above the budget will hurt. Wiro binding also takes longer to finish so for long run, quick turn-around brochures maybe another binding method should be considered. Read more about notebook printing.
Perfect bound: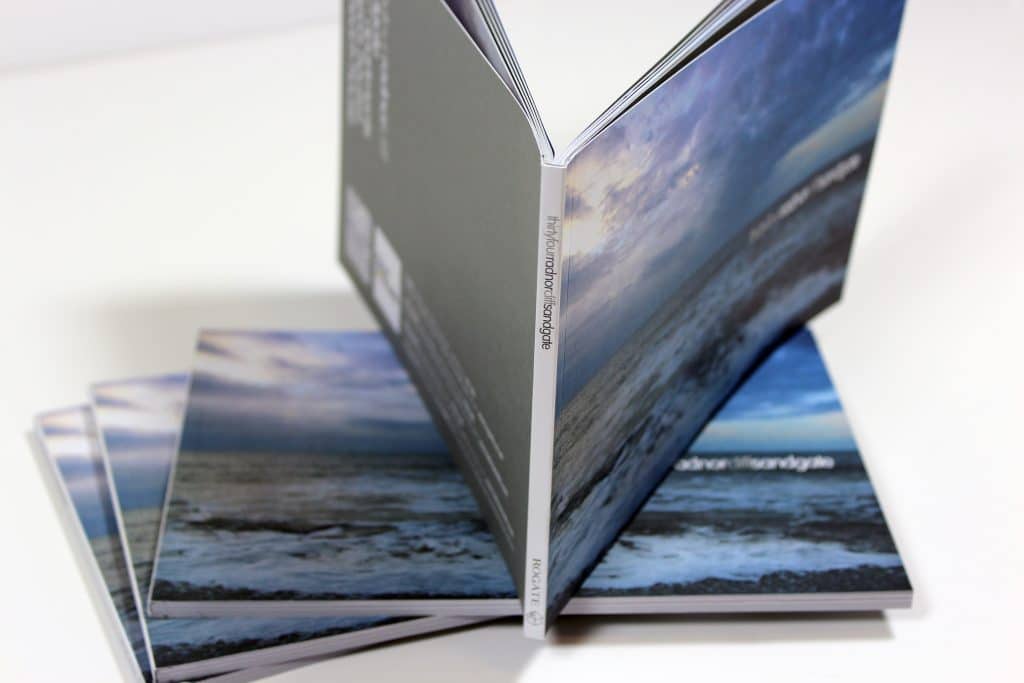 With this example, the perfect bound spine looks very neat, text and imagery can be visible and it is a cost effective method of binding. There is a minimum thickness required for this type of binding to work effectively though. The main issue is that the contents is always wanting to "close" making a less enjoyable experience for the reader.
Like most things in life, compromises have to be made – just prioritise! Read more about brochure printing costs.
View Related Portfolio Examples