Choosing the right paper
There are many factors to consider when selecting a paper, such as the product type and how the job is being manufactured. In addition, one also needs to consider the touch and feel of the paper, its transparency and its weight. At Avenue, we will advise you accordingly, to help you achieve the most appropriate paper for your printing project.
Choose between coated and uncoated paper:
Coated paper is paper that has been coated with a substrate, typically china or chalk. This imparts certain qualities to the paper such as surface gloss, smoothness and ink absorbency. Gloss coated paper: particularly good where you have a high number photos that need to be vibrant and sharp as it offers high colour intensity. Silk coated Paper: Feels very 'soapy' and smooth to touch but is less reflective. Therefore its very effective where there is a lot of text and pictures. Because of its less reflective nature it makes an ideal paper for posters. Due to the low absorbency of coated papers, they are generally not recommended if the item has to be written on.
Uncoated Paper (offset)
Uncoated paper (offset) is untreated and therefore less absorbent, which means its ideal for writing on. One of its characteristics is the very whiteness of the sheet. In addition, uncoated papers have more volume so they feel heavier. Most, if not all printed stationery is on uncoated along with print projects that want to have that natural printed appearance. Read more about booklet printing costs.
Designer and luxury papers:
If you are looking to achieve that really special look, and you have the budget of course, then specialist papers from company's such as GF Smith offer a wide range of options. There are certain restrictions to the range, for example sheet sizes and weights but we can advise you what will work best for your project. At Avenue, we have produced our own paper swatch that covers the main papers with their relative weights. If you would like us to send you one please get in contact by either calling us or sending an email with 'Paper Swatch' in the subject line.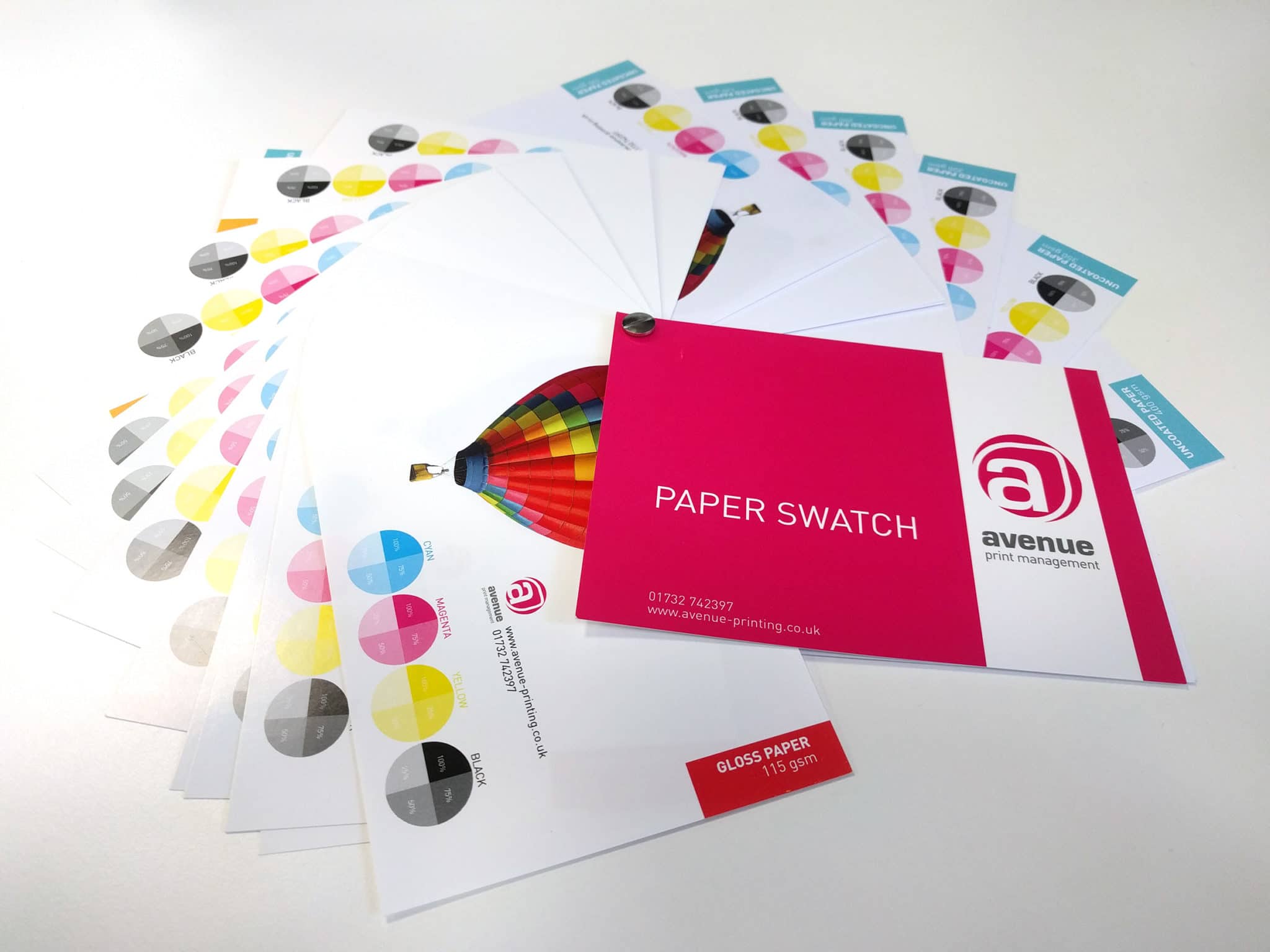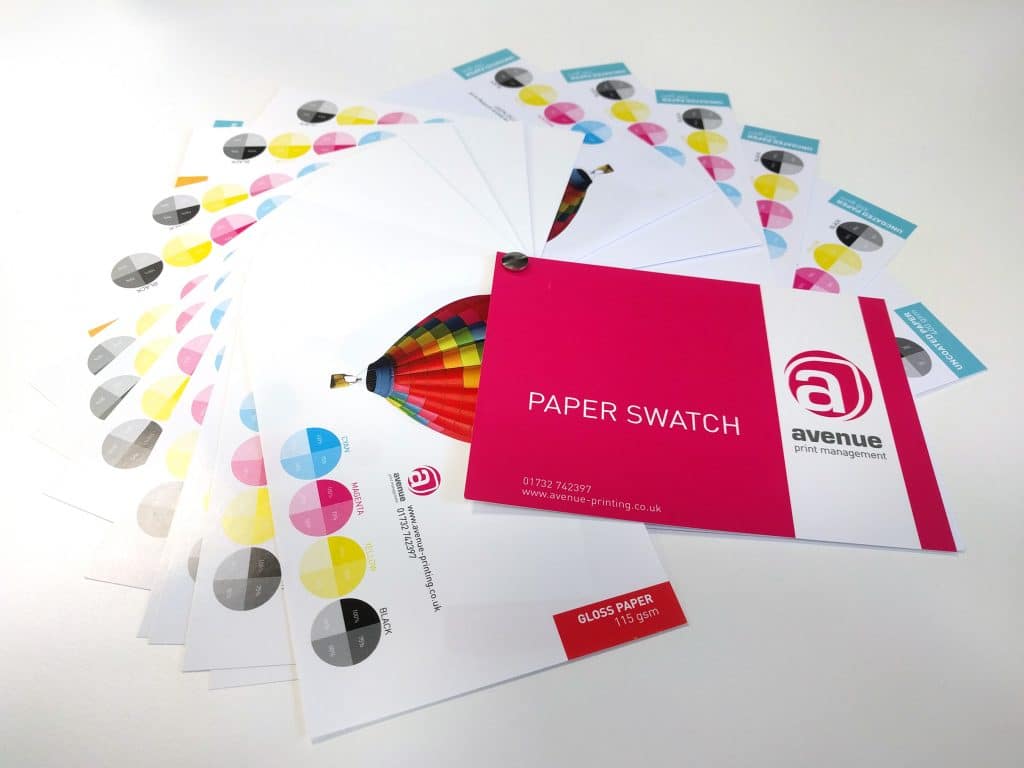 Recycled Paper:
All coated and uncoated papers are available as recycled papers. The quality of recycled papers over the last few years has improved. This means that high quality print can be achieved on these papers. Read more about notebook printing.