The wonder of print is it's physical, sensory nature. With a range of special finishes available you can bring an additional tactile experience to your printed piece.
Lamination:
Lamination is the transparent coating applied to the surface of the paper or board to enhance the look, feel and durability of the printed item. Most popular are gloss and matt but others, such as Soft Touch (or velvet) and non scratch have become increasingly popular.
When to laminate
All laminations offer a protection to the surface they are applied to.
Gloss lamination tends to brighten the colours of the ink. Therefore, it can be great for catalogues, as it increases the colour intensity of the photos. Matt lamination can give a more refined and prestigious look to a brochure or book cover whilst at the same time offer a super smooth feel. Soft Touch gives a velvety, suede-like feel and is ideal for a luxury finish. Read more about slipcase printing.
Varnishes:
Overall UV varnish
In terms of appearance a gloss UV varnish has a very similar appearance to a gloss laminate.
Spot UV varnish
A spot UV varnish can be applied to specific areas of the page to highlight certain parts of text, photos or logos. It can be used to create real interest your print.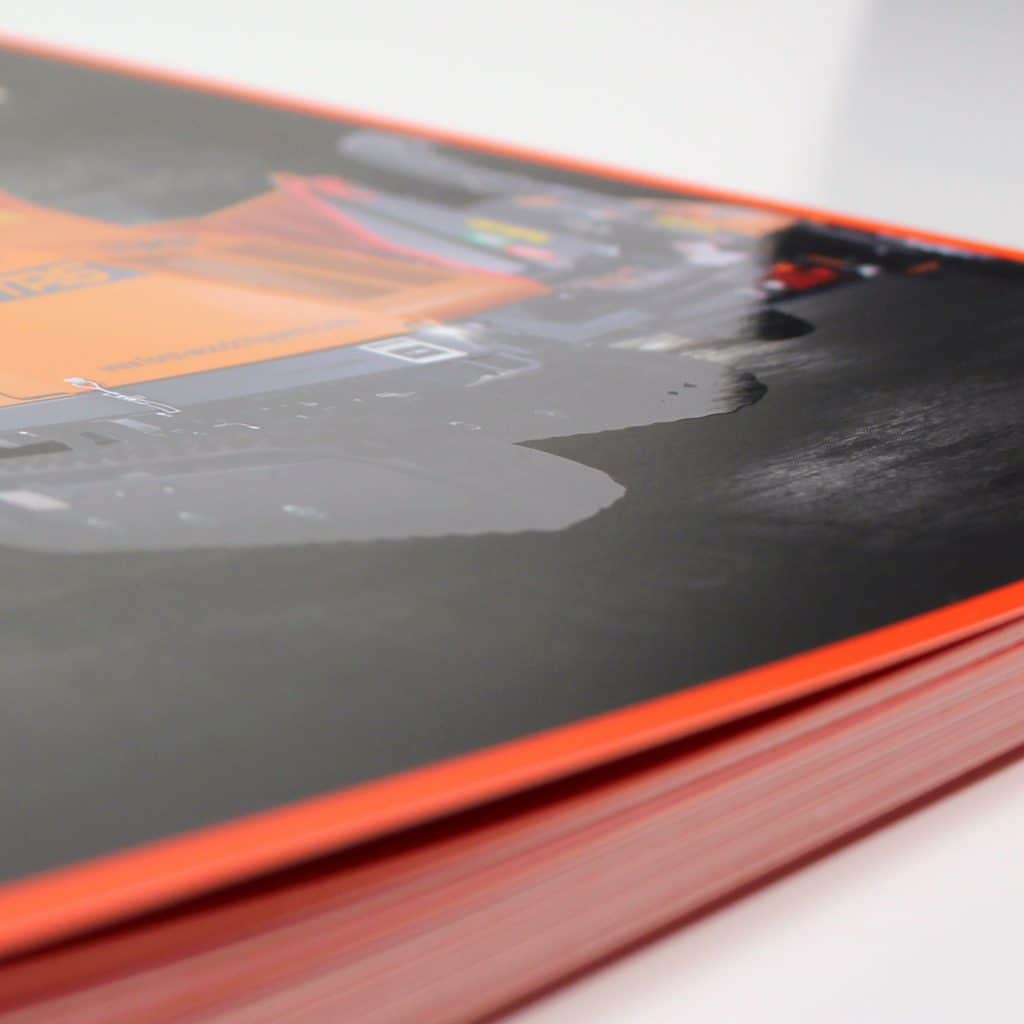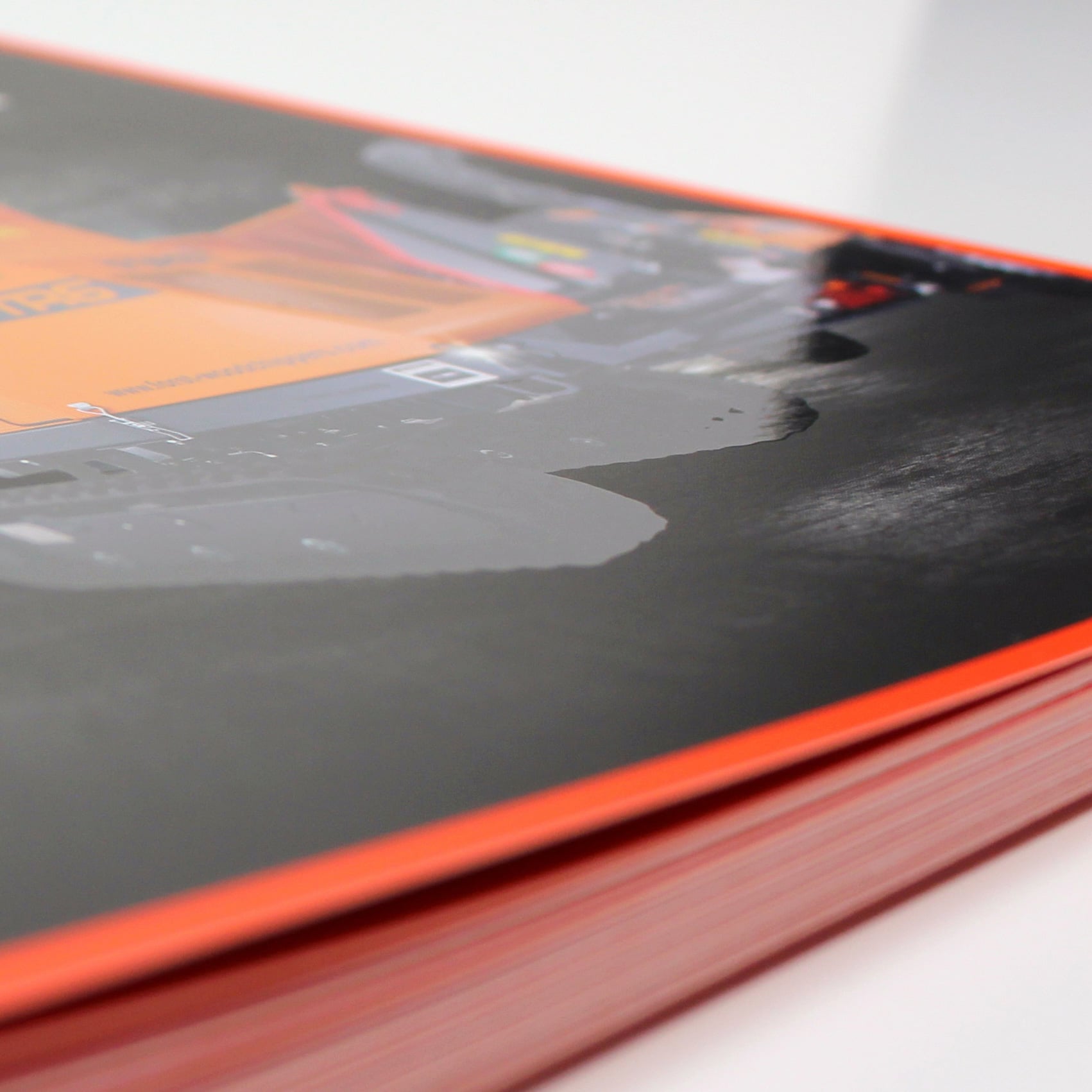 Embossing:
Often used in luxury brochure covers and packaging, embossing involves pressing a relief image into the paper or board. Read more about notebook printing.
Debossing:
This is the opposite to embossing.
View Related Portfolio Examples